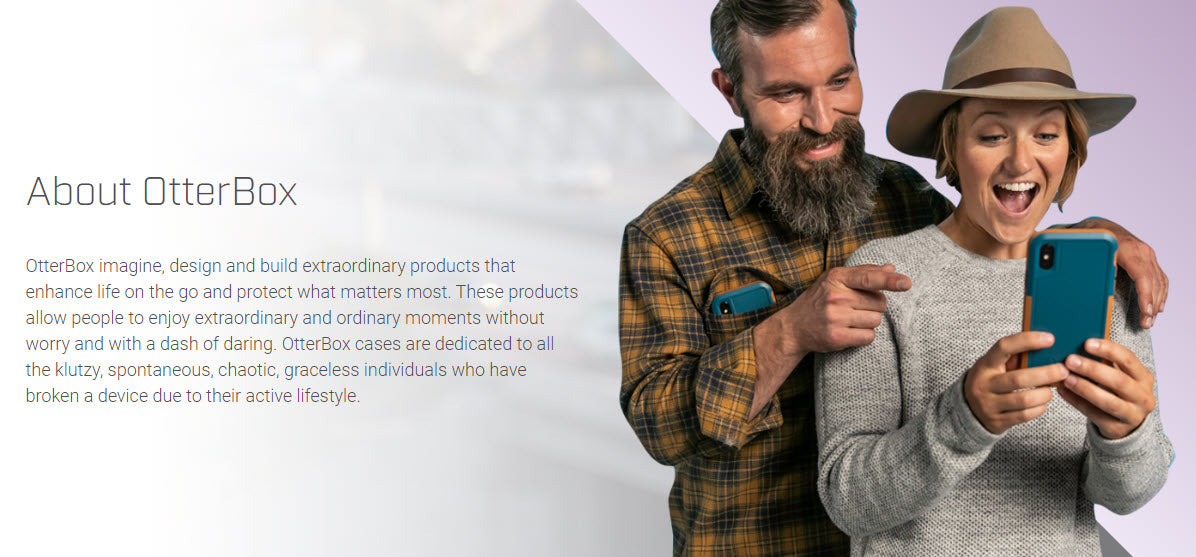 About OtterBox
OtterBox imagine, design and build extraordinary products that enhance life on the go and protect what matters most. These products allow people to enjoy extraordinary and ordinary moments without worry and with a dash of daring. OtterBox cases are dedicated to all the klutzy, spontaneous, chaotic, graceless individuals who have broken a device due to their active lifestyle.
Bold products you can trust.
From its humble beginnings with a drybox in a Fort Collins garage, OtterBox has honed and leveraged its expertise in manufacturing and design to become a market leader in rugged outdoor lifestyle products.
THE DEFENDER SERIES
This is the series you need if you want to be carefree, work in harsh conditions, and tough on your technology. The Defender Series is practically indestructible with a robust. Built with a three layer protection system that protects against drops, bumps and shocks. The built-in screen protector also prevents scratches and the port cover keeps out dust and debris while the holster-style swivelling belt clip enhances portability.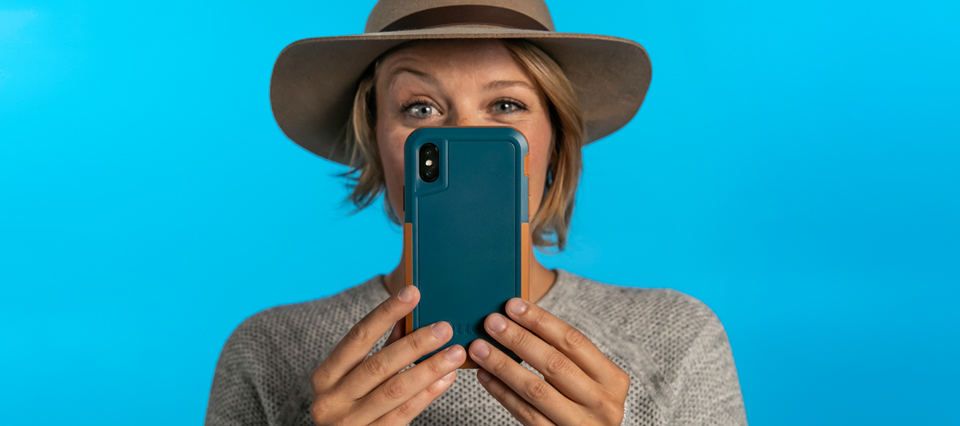 THE COMMUTER SERIES
The OtterBox Commuter Series provides substantial protection that keeps your device looking great while you stay on top of your highly connected life, slide your phone into your pocket to catch a cab, toss it into your briefcase to run to the next meeting, have it on hand to catch every text. All while your device looks sleek and remains protected.
THE SYMMETRY SERIES
With the OtterBox Symmetry Series, you don't have to choose between a robust looking protective case and a stylish one. This series lets you choose from a vast array of colours and graphics, so you can keep your device protected while strutting your style to stand out from the masses.
THE STRADA SERIES
Ultra-slim and ultra-protective, the OtterBox Strada Series is made from premium leather available in both exotic and classic styles.
These thin cases are easy to install, pocket-friendly and in combination with the included Alpha Glass screen protector, your phone will be wrapped in 360° protection.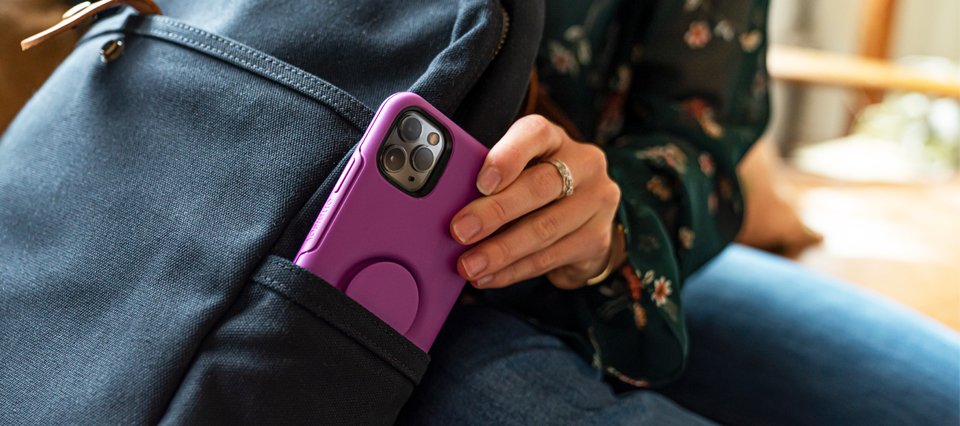 OTTER + POP
Switch it up, swap it out and express your style with Otter + Pop Series cases. Get trusted OtterBox protection integrated with a PopSockets® PopGrip™. Choose from a fun variety of colors and patterns that are easy to remove and install so you can change up your look in a flash.